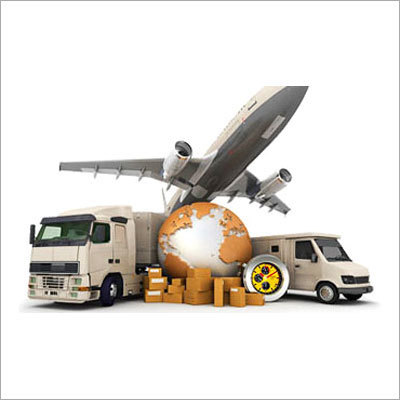 Air Export And Import Clearance Services
Product Code : 01
Product Description
We are experts in managing minor to major Air Export And Import Clearance Services in Delhi. Our company offers our esteemed clients a huge network of services and other facilities globally that guarantees that their air shipments are handled with extra care. The custom agents of our business are widely known for their excellence in managing all logistics operations of the Export-Import done through airways. Each phase is rigorously analyzed by them in order to clear the goods in compliance with rules and regulations. Our rendered services are appreciated for being the most modified services of handling import and export through airways.
Certified Team of Cargo Agents
We have a skilled team of certified air cargo agents having vast expertise in organizing the significant air import and export documents such as packing list, shipping bill, invoice, etc. They aid patrons during different processes such as baggage declaration, documentation, as well as custom clearing of loading/unloading. We also provide the facilities of warehousing to store the goods until they are dispatched to the said airlines for transportation.
Vast and Reliable Network Worldwide
We have developed a huge network of custom agents across the globe to ensure to offer reliable Air Export And Import Clearance Services to the clients. We provide seamless, hassle-free and cost-effective services with trusted associations with international airlines as well as domestic trucking companies for fast movement of cargo. In addition, we also provide 24x7 cargo tracking system for allowing patrons to monitor the progress of cargo.
Documents Required for Exporting Goods By Air:

Metallic ores, Pigments: Chemical Analysis Certificate
Invoice, Packing List, IEC, A.D. SDF/GR Forms.
Insurance Service: Risk Covered.
HEALTH /Veterinary/ Phytosanitary Certification.
Export promotion councils: Registration/ certificate with export promotion councils associated to commodity.
Export Benefits and incentives schemes: Advance License/Duty Exemption Entitlement Scheme (DEEC), Drawback, DEPB and Export Promotion Capital Goods Scheme (EPCG).
Contract- L/C, Purchase Order of the overseas buyer
Certificate of Origin GSP Form A/Chambers of commerce Certificate of origin.
Arts & Crafts: registration with Export Promotion council for handicrafts.
ARE-1, AR4 (both original and duplicate) and invoice.
Apparel/ Fabric/ Textile: Inspection certificate
Agriculture Products, Used Clothing: Fumigation Certificate
Steps For Exporting Goods Via Air:

When, we receive any order for exporting the consignments, we enquire the client first about the accessibility of IEC code- an authorized dealer code certified to importers/exporters. Clients should have this as without this, an import/export business cannot be set up in India.
We help patrons preparing relevant documents such as SDF declaration, invoice, packing list, based on purchased letter of credit, etc.
Obtain shipment date and prepare shipping bills on the basis of letter of instruction
Collect receipt of the goods
Measure the goods to ensure the dimensions according to the packing list
Ensuring safe and proper verification by customs at the ports according to SDF declaration.
Hand over the consignments to airlines for suitable packaging
Reason to opt for our Air Import And Export Clearance Services via airways:
Ensure fast and efficient custom clearance actions.
All the goods are managed in the most efficient and professional manner.
Up-to-the-minute air freight services are rendered to a number of destinations across the world.
Transporting goods via airways can cut the transit period of time.