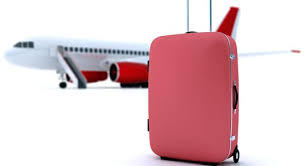 Baggage Clearance Services
Product Code : 02
Product Description
Any baggage that you send through cargo shipping is considered as an unaccompanied baggage. In the case of baggage shipping, free allowance is not considered, hence it is charged at 35% Ad valorem + 3% Education Cess. Some personal items such as garments like shirts, blouses, sarees, suits, undergarments, pants, neckties, etc. and cosmetics, toiletries, bedding, walking sticks, shaving kit, spectacles and so on are free from any custom duty. To ensure to clear your baggage, you should consult a trusted provider of Baggage Clearance Services.

We offer Baggage Clearance Services in New Delhi to help people in clearing their baggage for calming their mind in minimum time. Our company has superior facilities in handling unaccompanied baggage that are received in storage containers. These unaccompanied baggage belong to the passengers which are checked during the entrance and exit of the passengers. At the time of DE-stuffing the containers and examination of goods, the baggage is cleared by the Custom office. During this process, one has submit all the essential documents to the Custom. By utilizing the mentioned services rendered by us, one does not has to worry about the whole process as the whole work will be done by us on their behalf.
We provide professional Baggage Clearance Services in the smoothest and the most efficient way to give you peace of mind. We are supported by unmatched facilities to handle all the documentation and other formalities when it comes to the baggage clearance. The tiresome processes of submission of documents to get the baggage clearing process done is entirely our responsibility, so you just sit back and relax.

Key Benefits :
Real custom freedom can be easily managed.
By assisting documentation electronically, money and time can be saved.
Minimizes the chance of getting caught in any issue.
Safeguard illegal exchange of goods which is beyond the concern of government.