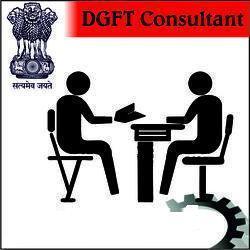 DGFT Consultant Services
Product Code : 39
Product Description
With our DGFT Consultant Services, we provide the detailed understanding of documentation, procedures, applications, etc for DGFT (Directorate General of Foreign Trade) agency. We have a team of prolific consultants possessing a deep knowledge about the DGFT proceedings. These Consultants guide our clients with proper and accurate measures. Standing as a trusted consulting company, we always provide the exact licensing, policy reading, acts, provisions and other activities that one has to follow. DGFT has a direct connection with the ministry of commerce and hence, we also are entirely engaged in promoting the foreign trade. Our consultancy is an approved and legalized service provider of DGFT Consulting services.
Added features of using our DGFT Consultant Services :
The entire process of consultation is carried out in an error-free manner.
Our consultants have a very friendly nature and are very easy to understand.
Emphasis is laid on every point regarding to the DGFT services.
Every single measure is explained with every microscopic detail included in it.