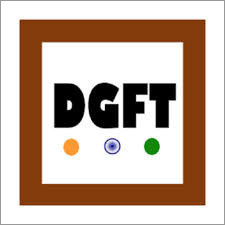 DGFT Liasioning Services
Product Code : 02
Product Description
Our DGFT Liasioning Services are responsible in carrying out the communication between two industries, companies, organizations and other sectors of trade. We are a team of professionals, who have a thorough knowledge of the latest industrial rules & provisions. As a major liaison partner, we keep up with the right licensing and policy activities. Our professionals will support you through complete licensing formalities, as per the Directorate General of Foreign Trade (DGFT). DGFT organization is connected to the Ministry of Commerce & Industry. This system has been actively engaged in the promotion & regulation of foreign trade. Also, it upholds liberalization, globalization and exports promotion by keeping interests of the country in view.
Based in New Delhi, India, we offer DGFT Liasioning Services with our expert & reliable DGFT Consultants. We work for Liaison in Import License, and other allied activities. Also, our team offers the best support to merchants and traders in the industry. We serve for licenses and other permissions from the customs. Today we work as a dependable Import/Export License Consultant, providing effective consultancy in DGFT concerns. Our organization functions for both, import and export of cargoes.
We are a completely legal and approved service provider of DGFT services. Regarding the DGFT ( Director General Of Foreign Trade) consultation, our consultants possess a complete knowledge about the documentation procedures and guidelines of DGFT. Raising the flags of globalization, we are interested in keeping the country's development in view.
The various areas we deal with are:

EPCG licenses
Advance licenses
Export house certification
Issue of D.E.P.B. licenses
Focus license
Incentive license
K. G. U. Y. license
4% refund duty from customs
4% S.A.D refund from DGFT
Council registrations like AEPC
Registration with customs, sale & purchase, etc.