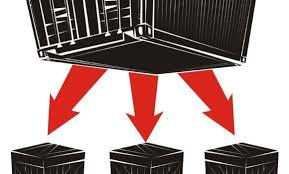 LCL Custom Clearance Services
Product Code : 30
Product Description
LCL cargo is a cargo where, a shipper does not have sufficient products or goods to fill one container. In that case, the shipper books a cargo with a consolidator to accommodate his goods with the consignments of other shippers. The said consolidator organizes a fully loaded container (FCL) and delivers the each shipment of the shippers to the final destination individually.
Whether you are engaged in domestic or any international trade, you are required a reliable shipping partner to expand the horizons of your business. We help you scaling new heights of success in the business by safely distributing your products and goods to the national and international markets. We render professionals LCL Custom Clearance Services to transport all CONSOLE containers through different modes such as rail, road or ship directly to the destination. We ensure to provide professional and prompt services of all LCL shipments for export as well as import.
With a reach over every location worldwide; we help you delivering LCL cargo to the said port or destination. We ensure to carefully and safely place the cargo inside the shipping container for secured forwarding of the consignments to different parts of the world. In addition, we also ensure to carry out all the custom clearing paper work and documentation for no last minute hassle.
Essential Paperwork:

A commercial invoice for the goods
Air Waybill Document
Authorization form
Bill of Lading
Packing List
Packing Declaration
Fumigation Certificate