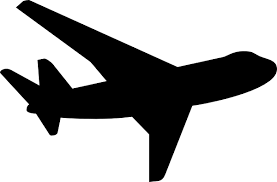 LCL Freight Forwarding Services
Product Code : 35
Product Description
Further Details:
Our less than container load freight delivery service acts as the reliable and cost effective cargo delivery option that allows shipment of goods of different customers in single marine container for space and time saving purpose. In fact, it serves as a wonderful option to minimize freight delivery charge via sea or ocean.
The charge of LCL freight delivery is determined on the basis of packaging type which is calculated after transforming into density figure.
Before calculating freight charge, verification procedure is executed to check the international shipping standard of pallets and containers on the basis of their labeling and packaging materials.
Customs clearance has a crucial role in hassle free delivery of cargo via sea or ocean.
Our expert professionals offer required assistance regarding filling of entry forms, signing of custom bond, submitting sales tax and import duty to overcome customers the lengthy and complicated customs clearing procedures.
The cutting edge cargo tracking technology used by us is meant for providing up to date information about the transit status of delivered cargo.
The incorporation of one stop routing process which is better known as direct routing system enables us to convey goods within a limited period.
As part of our LCL freight delivery service, we provide door to door delivery as well as consolidation service at lowest charge.
With having support of reliable freight forwarding agents, we render our service as per the logistic requirements and budgetary limit of customers.
Our LCL freight service covers steps like pick up of shipments directly from the warehouse or production units notwithstanding their size and dimension, submission of documents as proof of freight cost quotation, insurance papers for cargo, consular charge, port charge and freight forwarders' charge.